Mountain Pine Manufacturing seeks to further develop innovative reclaimed wood production facility
March 16, 2023
Amber Delay O'Connor
Craig Press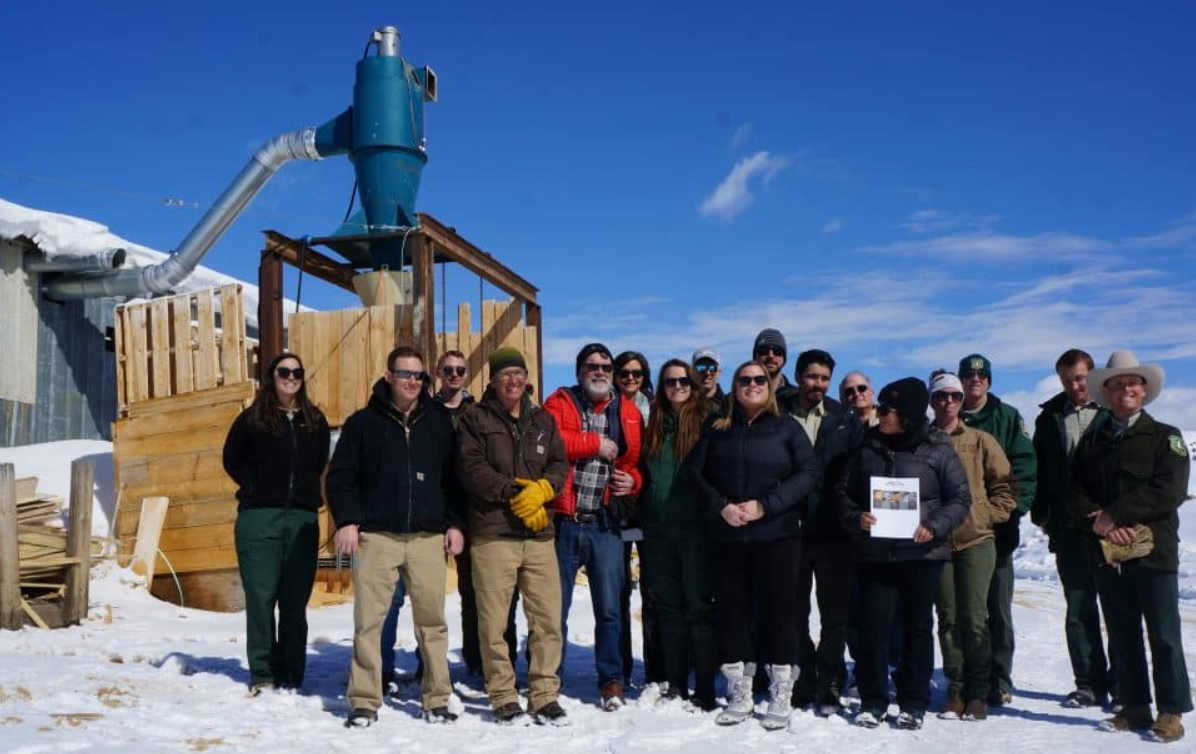 Mountain Pine Manufacturing hosted a tour Thursday, March 9, to showcase how the mill has grown and share the innovative products being created locally.
To reach its full capacity, though, the facility at 10 Moffat County Road 27 in Craig needs help from a U.S. Forest Service grant funding program.
Trent Jones, president of Mountain Pine, is beginning to do more public outreach about the local facility that is processing and manufacturing numerous products from beetle kill wood, as Jones is planning to apply for the Forest Service funding in late March and welcoming letters of support and in-kind matching donations for the grant.
Over a dozen guests visited Mountain Pine on Thursday for a site tour to better understand the vision Jones has for adding mass production of Engineered Wood Strand Mulch, otherwise known as WoodStraw, in addition to other reclaimed lumber products.
Jones explained that over the years, he's cobbled this facility together into what he now describes as an inventive approach to a modest-sized sawmill.
The facility currently processes about 300 beetle kills logs per day, producing high-quality lumber, tongue and groove flooring, and premium fence posts that Jones boasts are heavier and less expensive than similar products from commercial outlets such as Home Depot.
Mountain Pine started out processing about 30 logs per day, and with the help of funding from the Moffat County Local Marketing District, funded through tax-levied dollars, the facility has jumped up to 300 logs per day.
The marketing district funding was used to purchase a scragg mill to cut the logs into standard pieces of lumber and a dust collector to gather and emit sawdust from the production area. While it may look like the system moves relatively slowly, the operation employs about nine workers and produces roughly $9,000 worth of products per day, Jones said.
And he has another expansion in mind, aiming to create additional jobs, more wood byproducts, and complete the facility by adding a viable wood waste system.
Click here to read the full article.